Joining the Eeyou Eenou Police Force
Are you a community-oriented, motivated individual that is looking for a challenge? The Eeyou Eenou Police Force is recruiting individuals that can be a part of our team, while helping to keep our Cree communities safe. With diverse opportunities within our organization, we hope that you can help us to uphold our values of:

to maintain peace, order and public security, to prevent and repress crime and offences under the law and Cree communities by-laws throughout Eeyou Istchee.

In pursuing our mission, the EEPF and its members ensure the safety of persons and property, safeguard rights and freedoms, as well as respect and remain attentive to the needs of victims. We partner strategically with key stakeholders to uphold the highest level of public security and social wellness for our people throughout the territory.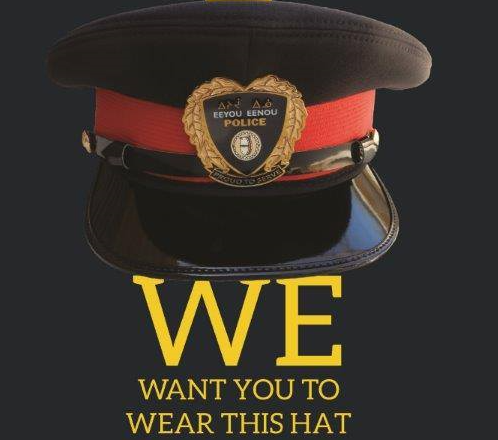 Background Check Form (PDF)
A background check is an important part of the recruitment process for all personnel that work for the Eeyou Eenou Police Force. We have provided a digital form that you can complete and send to our recruitment officer at recruitment@eepf.ca, please note that this document can be filled and completed on your computer.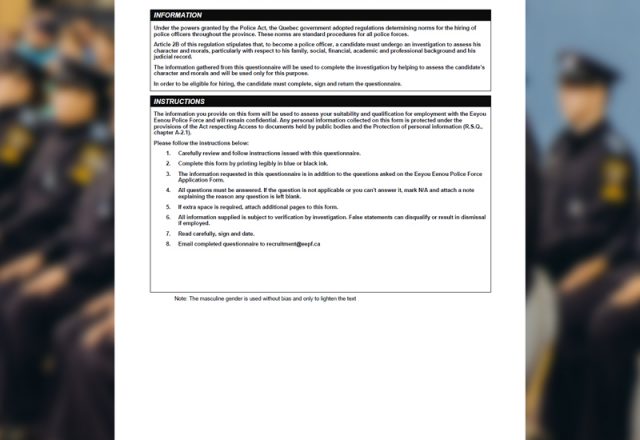 Appllication Form
We have provided a digital application form that you can complete on your computer or tablet. Please take the time to ensure that all fields are completed and we recommend you use Adobe Reader to complete this form.