Program Resources and Publications
Brochures, Forms and Documents that have been created for the Regional Private Housing Program
Related Links
Access Related Pages on the Private Housing Initiative for Eeyou Istchee
Regional Private Housing Application Form
The housing application form is provided to applicants that are applying for the Private Housing Fund. It should be completed with the assistance of your local housing administration.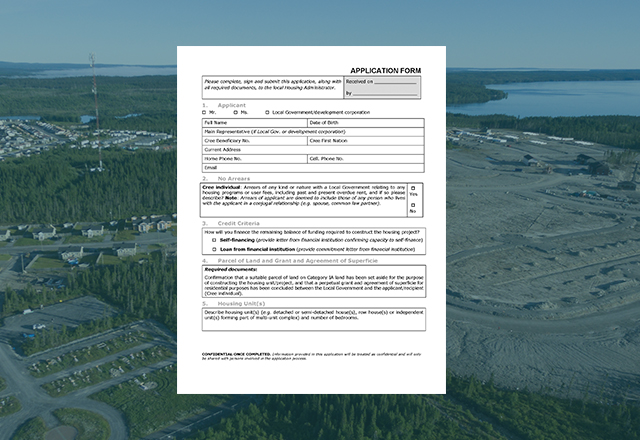 Appendix B: Application Checklist (Administrative)
The Application Checklist is an administrative tool to assess the readiness of a client for applying to the Regional Private Housing Program. Please ensure that all areas are complete before submitting an application.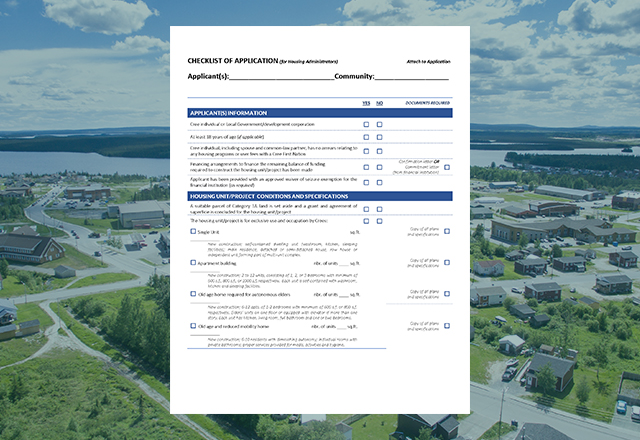 Appendix C: Contribution Agreement
This draft agreement outlines the terms and conditions of the Housing Subsidy that is signed by the local government and the applicant. Please take the time to read all conditions and ensure that all terms and conditions are understood by both parties.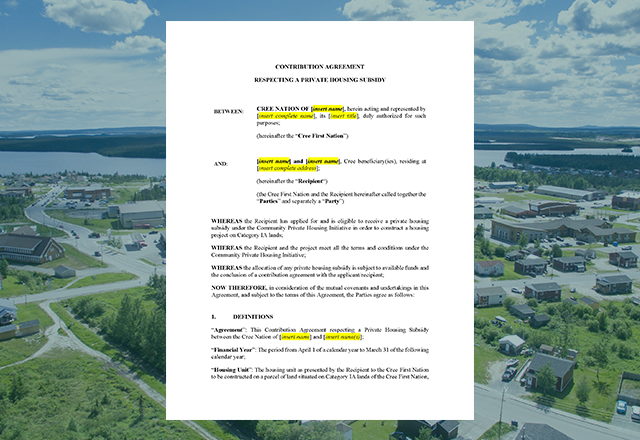 Appendix F: Confirmation of Contractor
Sample Letter of Confirmation of Contractor Services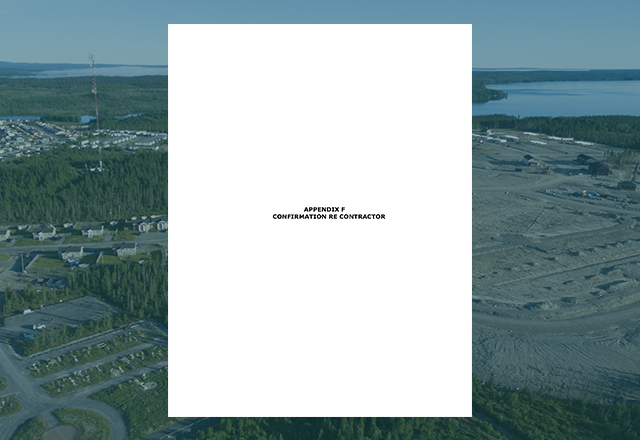 Appendix G: Community Private Housing Initiative
Provides an outline of the Community Private Housing Initiative that will be implemented in each community.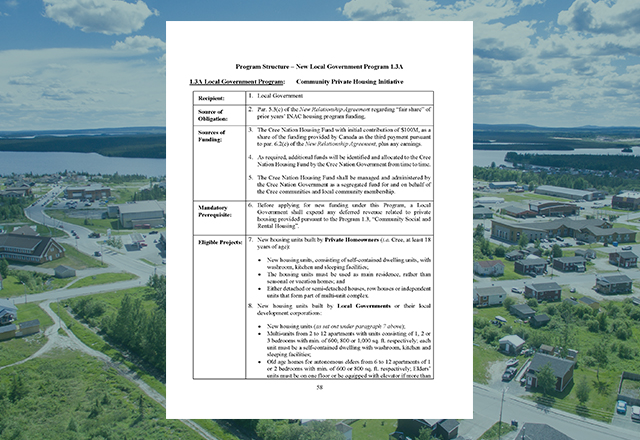 Schedule D: Waiver of Exemption
As part of a financial agreement between an applicant and the financial institution, a waiver of exemption must be signed. This provides the capacity to seize the house for the purpose of resale in the event of a default on a mortgage.