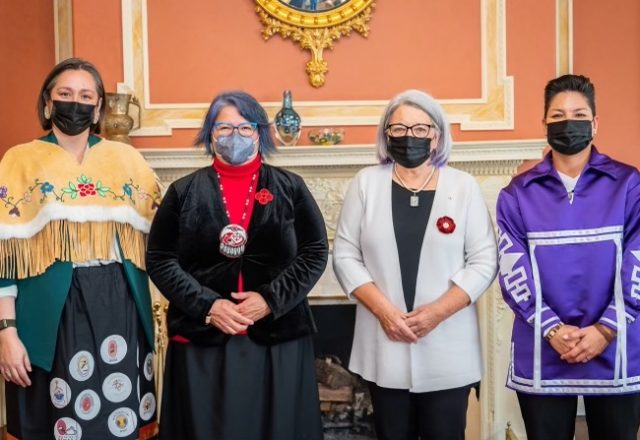 On Tuesday, November 9, Grand Chief Mandy Gull-Masty was invited, along with Grand Chief Kahsennenhawe Sky-Deer of Kahnawà:ke, by the Assembly of First Nations' National Chief Roseanne Archibald to attend a meeting with Governor General of Canada Mary Simon.  
"I would like to extend my sincere thanks to National Chief Archibald for the invitation to this historic moment in time where many women have been elected to hold office.  It was an honor to be received by the Governor General of Canada.  Although we have much work ahead of us all, I trust that we have the potential to mark this significant time in our history. Open collaboration between Nations paired with frank discussion with Canada will hopefully define a renewed relationship." –Grand Chief Mandy Gull-Masty
The Cree Nation of Eeyou Istchee looks forward to establishing connections with other Nations in our collective efforts to building better and healthier communities for the well-being of our members today and tomorrow.