Deconfining in Eeyou Istchee
Since March 2020, we have has been united in the fight against COVID-19.  We have faced many challenges but have done our best to keep one another safe.  High vaccination rates are a testament to this fight.
As the world begins to deconfine, remove certain restrictions, and return to a more normal life, Eeyou Istchee is also preparing to deconfine, cautiously, with the health of our members and the conservation of our healthcare networks' capacities as priorities.
We will be collectively transitioning from an isolation protocol to a testing protocol that will greatly relieve pressure from our members.
Law Respecting Measures to Manage the Spread of COVID-19 through Mandatory Testing : ACTIONS
Mandatory Testing
•Any person entering a community after having travelled to an Area of Risk will need to test as per the Deconfinement Steps 1 to 3
Reduced Activity Protocol
•May go to work and outdoors but not to indoor public areas like arenas, grocery store.  Attending school subject to CSB protocols.
•Refrain from visiting homes of others
Deconfinement Calendar for Eeyou Istchee
Step 1 – February 25 to March 10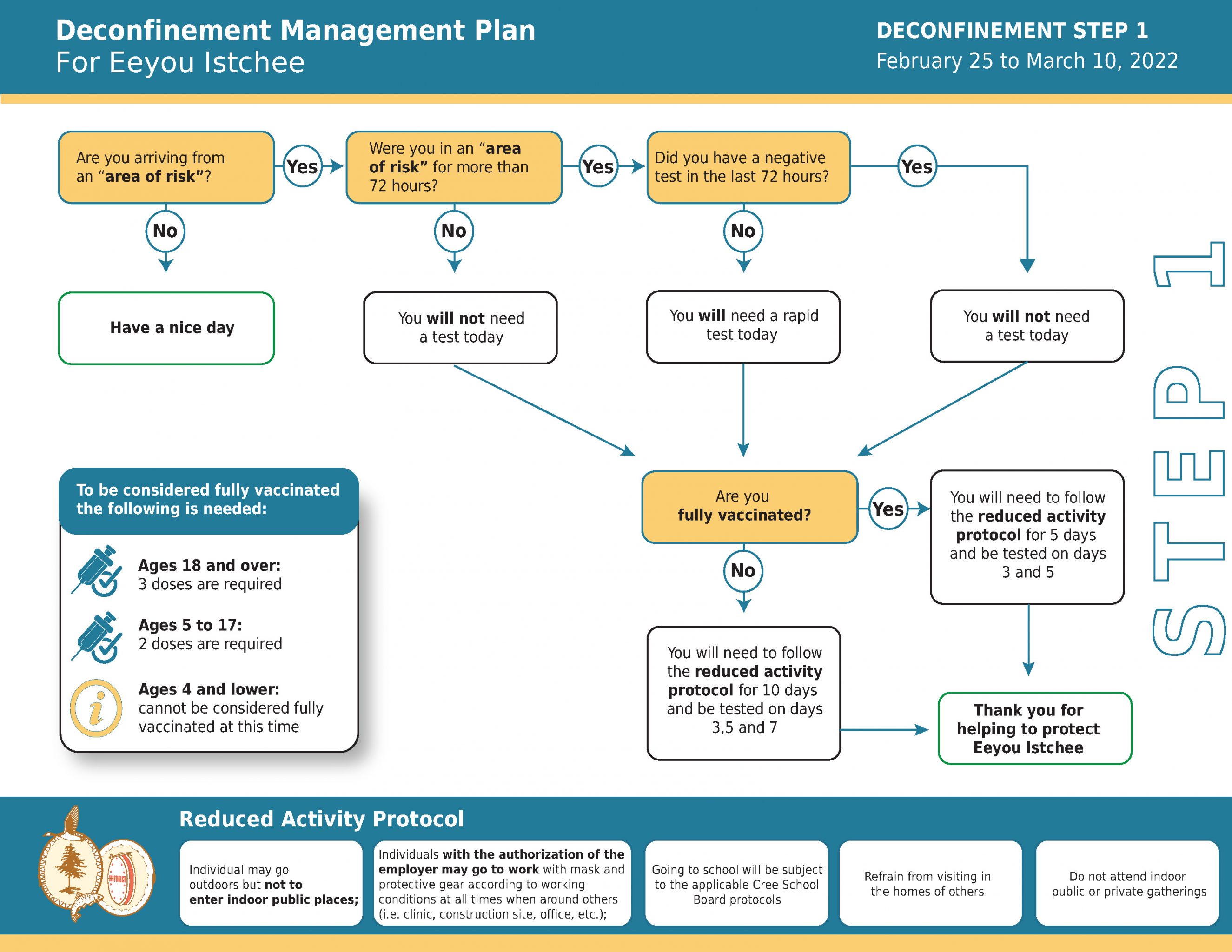 •Reduced Activity Protocol for all between 5 and 10 days depending on vaccination status
Step 2 – March 11 to March 24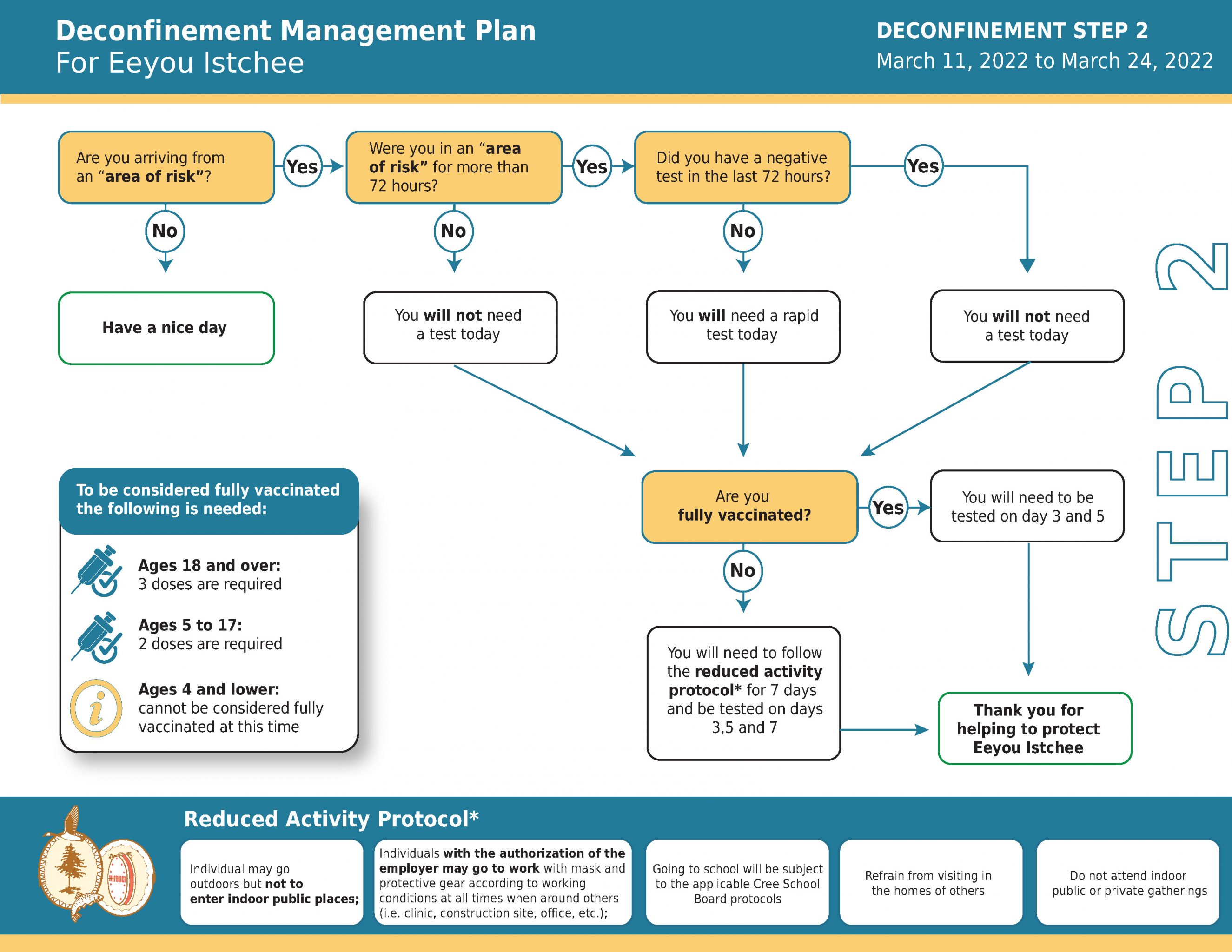 •Reduced Activity Protocol for unvaccinated for 7 days
Step 3 – March 25 to Pending CHB Recommendation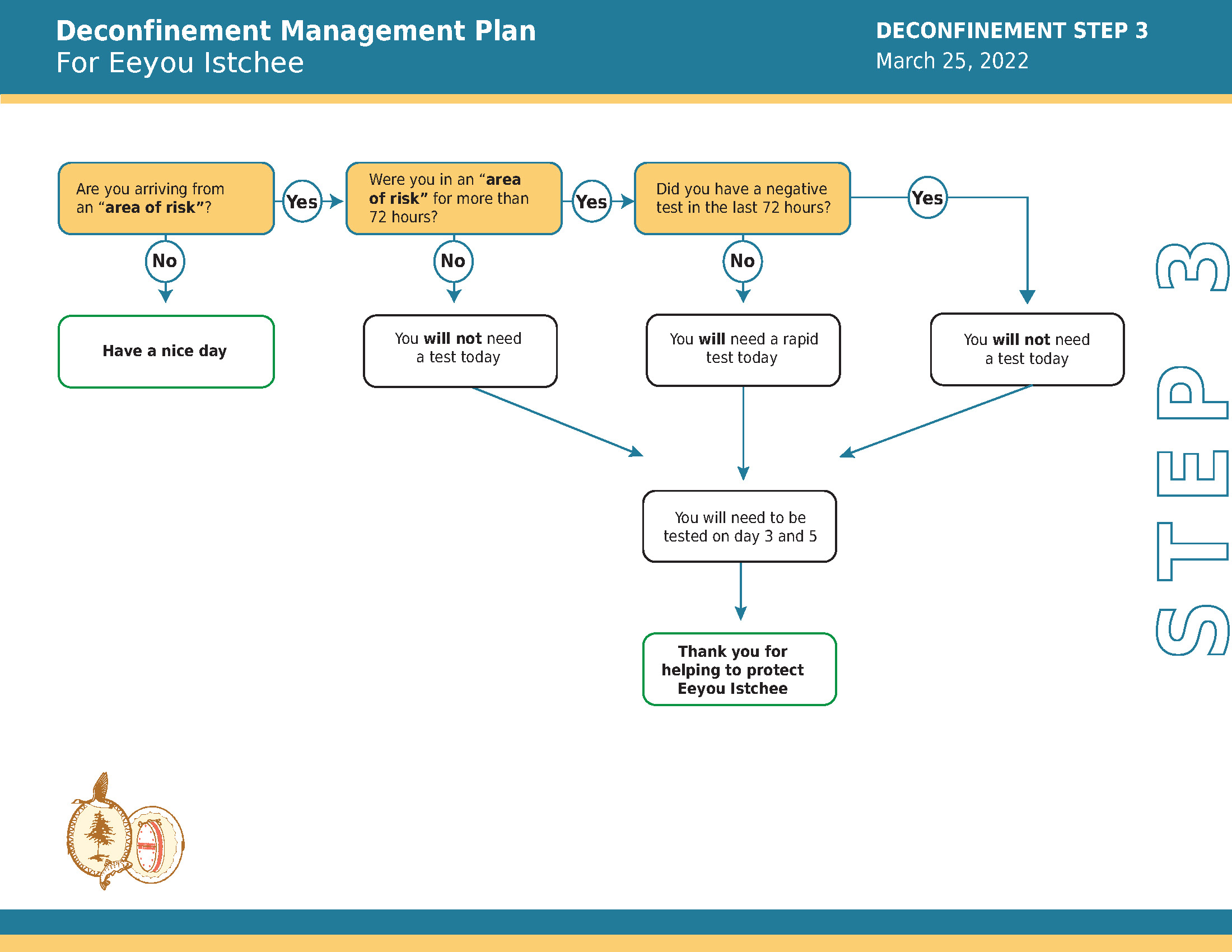 •Reduced Activity Protocol no longer applicable