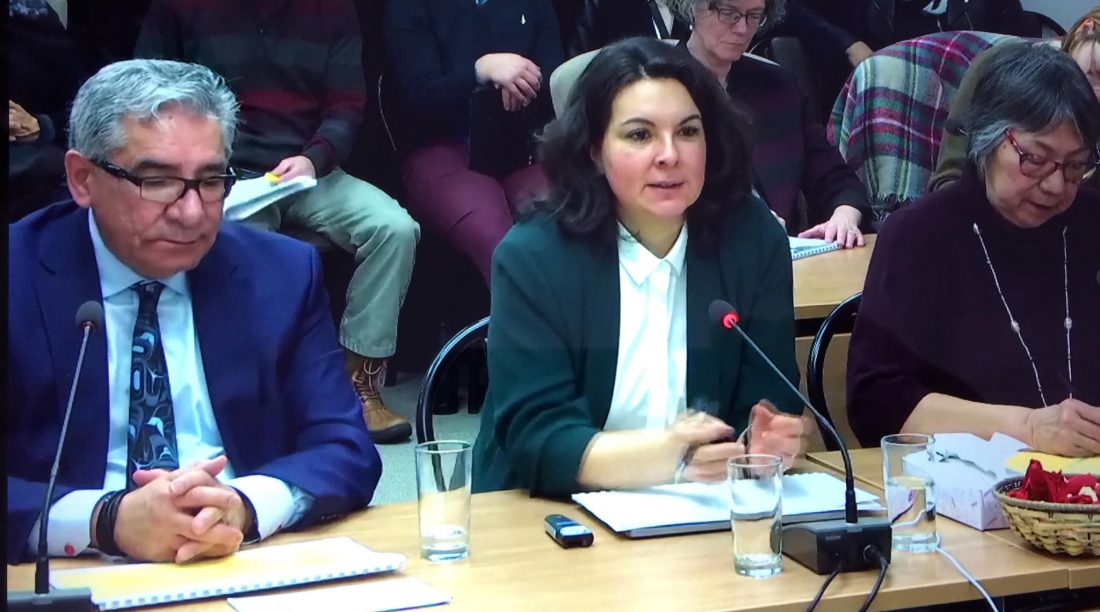 Miigwetch to the many Indigenous witnesses, women, men, elders and youth, who have had the courage to share their often-painful stories with the Commission in order to make things better for future generations;
To the women who dared to speak their truth on Radio-Canada's Enquête and created the need for this very important public inquiry.
To the family of Sindy Ruperthouse, we acknowledge you and share your pain.
To Commissioner Jacques Viens and all his team at the Commission, lawyers, investigators, liaison agents, administrative and technical staff, for their diligence, efficiency, integrity and, above all, for their respect, sensitivity and compassion for the Indigenous witnesses.
By listening to their stories, the Commissioner and his colleagues have helped to restore their dignity to Indigenous women and men who have never been listened to before;
To the many public servants who work, often under difficult conditions and without much recognition, with and for Indigenous peoples;
To those police officers who honour their oath to "serve and protect" all citizens, Indigenous and non-Indigenous alike.
Now the responsibility rests with the governments of Canada and Quebec to work with the indigenous peoples to decide on the measures, the actions and resources required to implement the recommendations from the commission's report!
Grand Chief Dr. Abel Bosum