February 11-February 28, 2021
The Environment and Remedial Works Department of the Cree Nation Government, and the Cree First Nation of Waswanipi in collaboration with the Ministère des Forêts, de la Faune et des Parcs (MFFP) will be conducting an aerial survey on the moose population in zone 17 and in the south of zone 22.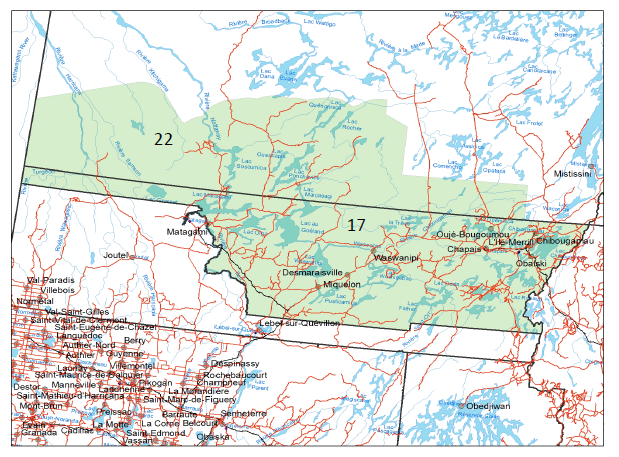 The survey is scheduled to begin on February 11th and continue through February 28th. It will consist of 5 teams (2 staffed by Cree members and 3 by MFFP staff) using 5 helicopters.
In order to minimize the COVID-19 risks to the participants, the Cree survey teams will be staffed on a community basis (Waswanipi and Mistissini) and spend the duration of the survey in isolation from each other and the general public.  In addition, each of the participants will be tested for COVID-19 prior to and after the survey.
For this reason, it is important that all Cree land users refrain from visiting these camps and engaging the survey workers, even if for a friendly chat. Doing so puts all involved at risk and may require additional quarantine requirements. We thank you for your cooperation.